Construction
47 years of experience.
Starting with the engine maintenance of a whaling ship, we have been carrying out maintenance work for all ships in Japan and abroad since 1973.
The technology we have cultivated has received high praise not only in ships but also in the field of onshore engine maintenance.

Ship maintenance
General engine maintenance and supervision work available. Various types of engines can be maintained, from large 2-cycle engines to small package type engines.
We also carry out turbocharger and marine equipment maintenance in general.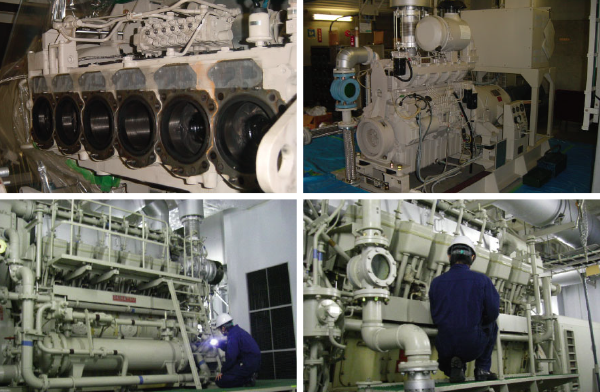 Onshore power generator maintenance
Construction results in 2019
Emergency power generator [Periodical maintenance]
26 buildings
Emergency power generator [Inspection and repair]
26 buildings
We carry out maintenance of generator engines of various manufacturers.